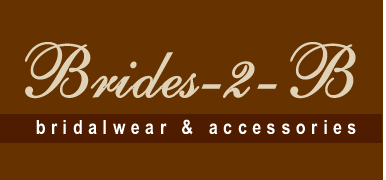 This is a notice to inform you that as from
25th May 2018, our store in Watford will be closing its doors for the final time.
​
We will be relocating our beautiful gowns to Leighton Buzzard, and continue to provide stunning wedding gowns through our agent
Should you wish to make an appointment to view our gowns please call Lucy on
It is always worth contacting us at short notice, to see if we have any available appointments, however, if you have a specific date and time in mind, to avoid disappointment, we recommend that you contact us at least 2-3 weeks in advance, especially for Saturday appointments and during our busiest periods.
​
We will need the following information from you whether you are booking an appointment by email or telephone:
your full name

your mobile telephone number

your wedding date

your approximate dress size

your preferred dates and times - please give 2 or 3 options
If you have any other information you would like to share
with us i.e. types of dresses, your budget or any special
requirements please let us know.
Once we have this information we can check availability
and offer you a suitable bridal suite.
​
Brides-2-B has two bridal suites:
The Hepburn Suite, which houses our dress samples size 8 - 10/12
and The Loren Suite, which houses our dress samples size 12/14 - 24+
​
This handful of dress samples are used as a guide to discuss with you, the shape, style, fabric, colour and textures of wedding gowns that you may be looking for. From this discussion, your appointed bridal consultant will then begin to search for your perfect off the peg wedding gown within our vast collection of bridal gowns.
​
Bridal Fitting Tips and Information:
Arrive in plenty of time for your appointment so that your time is not cut short.

Wear no make-up. Should you forget or can not leave the house without wearing any makeup, don't worry, a disposable breathable face mask will be provided for you to wear or wet wipes for you to remove any traces of make-up.

Bring a camera so that you can take plenty of photographs of your favourite dresses.

If you have any pictures or information of dresses you like the look of, bring them along.

Leggings or tights can be worn throughout your appointment if you wish.

Bring a pair of shoes with a good heel height that you feel comfortable wearing, because the majority of our Off The Peg dresses will come as a standard length, which tends to be usually very generous. If you are under 5'8" a pair of high heeled shoes, will help you visualise how the dress could look if you you chose to have it altered (should you need to) to the correct length. We can provide you with a pair of high heels if you forget.

Whilst many brides visit on their own, we do have space for you to bring up to 2 guests if you wish in your cosy bridal suite/changing area.

It is important that we inform you, that as much as we are happy to accommodate babies and children, due to space restrictions in the bridal suites, buggies/prams would have to be left in the reception area at the front of our store. The front door will be locked, but we ask that you take any valuables with you into your bridal suite.

Please be aware that food and drink is not to be consumed on the premises.
During your Brides-2-B appointment:
You will firstly, be welcomed by a trained bridal consultant who will escort you to your allocated bridal suite.
Your personal consultant will then discuss your requirements and will then explain to you the different collections we have on offer for you based on your requirements.
Don't worry if you do not have any idea what you are looking for, your personal consultant will guide you through every step of the way, by discussing various styles using our handful of samples as examples.
Your personal bridal consultant will then help you in and out of your selection of dresses, so if you are shy about undressing, we recommend you wear a pair of leggings or tights, that you can keep on during your fitting.
Trying on dresses that have make-up stains, can be off putting for you, therefore we ask that you wear little or preferably no make up for your fitting. A disposable, breathable face-mask will be provided if needed.
For your first visit to our store your appointment will run for approximately 60mins. During your appointment you will have the opportunity to try on as many dresses as you wish.
Your personal consultant will happily take photographs for you if you provide her with a camera.
At the end of your appointment you will be given the opportunity to purchase your favourite gown, filling out the appropriate contract if you have found 'the one' and take it away with you in a breathable dress bag.
Alternatively, a list of your favourite dresses will be recorded on a bridal card for you to take away, so that you have a reference if you wish to revisit and view them again at a later date. It is important that you are made aware that we can not guarantee that your favourite Off the Peg wedding dresses will still be available in store on your return as they may at any point be sold.
​
It is very rare that a bridal dress will fit perfectly at the time of purchase. Therefore, we will provide you with a recommended local independent experienced bridal seamstress. You can then take your wedding gown to her nearer to your wedding date (approx 5-6 weeks before), should you wish to use her services. She will charge you accordingly for your alterations.
To make an appointment, please click here. We look forward to seeing you soon!