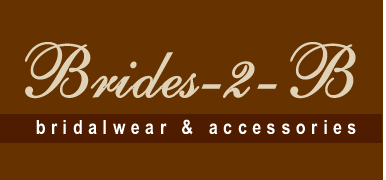 This is a notice to inform you that as from
25th May 2018, our store in Watford will be closing its doors for the final time.
​
We will be relocating our beautiful gowns to Leighton Buzzard, and continue to provide stunning wedding gowns through our agent
Should you wish to make an appointment to view our gowns please call Lucy on
It is important to make you aware that Bridal Wear size charts differ from one designer to another. This can also result in gowns being smaller than high street sizes. Therefore we always recommend that you, not only browse dresses in your size but to also look at a size or two up from your high street size.
Doing this will also give you more wedding gown options, that you could have altered to fit at a later date.
We have details of independent seamstresses should you wish to take your gown to, to have altered.
Please be advised that once a dress is sold they may no longer be available.
​
For available styles, sizes, colour and price of gowns below, click on individual images .
If full details are not provided then please call Lucy Hart Bridal on 01525 305008 and lucy will be more than happy to answer any of your questions.
Sincerity 3730
UK12 Ivory £895
Sincerity 3771
UK12 Ivory £1145
Sincerity 3843
UK12 Ivory £1100
Sincerity 3857
UK12 Ivory £1050
Sincerity 3885
UK12 Ivory £1045
Sincerity 3926
UK12 Alabaster £980
Sincerity 3944
UK12 Sand/Ivory £960
Sincerity 3947
UK12 Ivory £885
Sincerity 3956
UK12 Ivory £985
Sincerity 3975
UK12 Ivory £1180
Sincerity 3992
UK12 Ivory £1240
Sincerity 4003
UK12 Ivory £1110
Sincerity 4028
UK12 Ivory/Lt Champagne £1180
Sweetheart 6144
UK12 Ivory £995
Mori Lee 1819
UK12 Ivory £895
Mori Lee 2105
UK12 Ivory £895
Mori Lee 2708
UK12 Ivory £1310
Mori Lee 2803
UK12 Ivory £1250
Mori Lee 2805
UK12 Ivory £1400
Mori Lee 2806
UK12 Ivory £1350
Mori Lee 2820
UK12 Ivory £1450
Mori Lee 5476
UK12 Ivory £1040
Mori Lee 5501
UK12 Ivory £1150
Mori Lee 5508
UK12 Ivory £1350
Mori Lee 5513
UK12 Ivory £1150
Mori Lee 5516
UK12 Ivory/silver £1150
Mori Lee 5561
UK12 Ivory £1200
Mori Lee 5567
UK12 Ivory £1050
Mori Lee 5571
UK12 Ivory £1100
Mori Lee 5611
UK12 Ivory £1350
Mori Lee 6772
UK12 Ivory £690
Mori Lee 6831
UK12 Ivory £750
Mori Lee 6887
UK12 Ivory £1050
Mori Lee 8117
UK12 Ivory £1450
Mori Lee 8119
UK12 Ivory £1450
Mori Lee 8121
UK12 Ivory £1600
Mori Lee 8218
UK12 Ivory £1690
Romantica Sasha
UK12 Ivory £595
Romantica Vienna
UK12 Ivory £595
Bianco Evento Magnolia
UK12 Ivory £595
Ellis 11411
UK12 Ivory £750 UK12 Ivory/Silver £750
House of Nicholas 2204
UK12(N) Ivory/Pearl £695
Maggie Sottero Autumn
UK12 Ivory £1600
Maggie Sottero Betsy
UK12 Ivory £1750 Including lace jacket
Maggie Sottero Darcy
UK12 Ivory £1200
Maggie Sottero Dylan
UK12 Ivory £1300
Maggie Sottero Estelle
UK12 Ivory £1600
Maggie Sottero Kiandra
UK12 Ivory/Pewter £1300
Maggie Sottero Kylie
UK12 Ivory/Pewter £1495