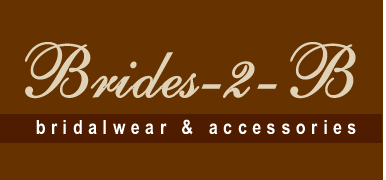 This is a notice to inform you that as from
25th May 2018, our store in Watford will be closing its doors for the final time.
​
We will be relocating our beautiful gowns to Leighton Buzzard, and continue to provide stunning wedding gowns through our agent
Should you wish to make an appointment to view our gowns please call Lucy on
Sincerity Bridal are a beautiful collection of romantic and classic wedding gowns.
This stunning Sincerity Bridal Collection has been designed to be as unforgettable as the woman who wears it. Lace illusion sleeves and stunning open backs, figure-hugging silhouettes and delicate embellishments. Every gown embodies the beautiful and sophisticated romance of a modern era.
Our Sincerity Bridal dresses start from £745-£1400
For brides with a short lead time, these stunning Sincerity wedding dresses, are a perfect choice of Off The Peg gowns to try, buy and take away all on the same day.
Sincerity 3997
Ivory, UK10
Sincerity 3972
Ivory/Nude, Size UK10
Sincerity 3885
Ivory UK12 £945
Sincerity 3944
Sand/Ivory, UK12, £960
Sincerity 3946
Sand/Ivory/Nude UK12, £960
Sincerity 3947
Ivory, UK12, £885
Sincerity 3956
Ivory UK12 £985
Sincerity 4003
Ivory, UK12
Sincerity 4028
Ivory/Light Champagne, Size UK12
Sincerity 3975
Ivory/Ivory, UK12
Sincerity 3992
Ivory, UK12
Sincerity 3871
Ivory UK14 £1020
Sincerity 3926
Ivory, UK12, £890
Sincerity 3911
Ivory UK18 and UK20 Due in store soon.
Sincerity 3973
Ivory/Champagne UK20
Sincerity 3771
Ivory, UK24 Dress with bolero jacket.
Sincerity 4009
Ivory, UK24
Sincerity 4013
Ivory/Nude, Size UK24
Sincerity 3957
Ivory, UK26 £1100
Sincerity 3884
Ivory, UK26, £1100
Sincerity 3982
Ivory/Nude, UK26
Sincerity 3777
Ivory, UK28, £1100