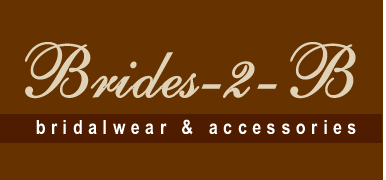 This is a notice to inform you that as from
25th May 2018, our store in Watford will be closing its doors for the final time.
​
We will be relocating our beautiful gowns to Leighton Buzzard, and continue to provide stunning wedding gowns through our agent
Should you wish to make an appointment to view our gowns please call Lucy on
Off The Peg (OTP) & Hard To Find Wedding Gowns
Realistically to order a wedding dress you need a minimum of 6-9 months lead time.
Haven't any time to order a wedding dress? Then look no further:
Brides-2- B specialise in Off The Peg (OTP) wedding dresses.
OTP is a collection of over 150 current wedding dresses, from size 8-30, that we at Brides-2-B keep in stock in store, ready for brides to try on, purchase and take away all on the same day!
This OTP collection of gowns is made up from amazing bridal designer's current wedding gown collections, including Mori Lee, Maggie Sottero and Sincerity Bridal.
Our staff replenish the stock regularly, making sure that there is always a varied collection of styles, colours and sizes in stock.
We occasionally keep multiples of the same dress design, but more often than not, keep only one of each style, this way the collection stays varied.
For brides looking for a gown that is no longer in circulation, therefore 'Hard to Find', please let us know as we may still be able to source it for you as we do have some gowns, from other bridal companies, such as
Sweetheart, Ellis Bridal, Romantica of Devon, Victoria Kay and Alfred Angelo.
Dresses for that last minute bride
Dresses for that romantic swept off your feet proposal and short engagement
Dresses for that second traditional ceremony
Destination Wedding Dresses Brides-2-B have a large range of off the peg wedding dresses for you to view, try, buy and take away all on the same day.
Bridal Wear can come up smaller than high street sizes. Therefore we always recommend you browse dresses a size or two up from your high street size as well as your own size.
Please be advised that once a dress is sold they will no longer be available.
We have details of independent seamstresses should you wish to take your gown to, to have altered.
Please be advised that once a dress is sold they may no longer be available.
​
For available styles, sizes, colour and price of gowns below, click on individual images .
If full details are not provided then please call Lucy Hart Bridal on 01525 305008 and lucy will be more than happy to answer any of your questions.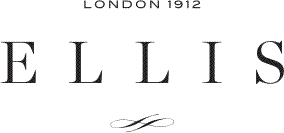 Ellis 11411
T-Length Ivory UK10 and UK12 Ivory/Silver UK12 Was £1250 Now £750
Ellis 11032
Size 12, Ivory, £895
Sincerity 3730
Size 8/10, Ivory, £895 Size 10/12, Ivory £895 Size 16/18, Ivory £895
Sincerity 3947
Ivory UK12 £885
Sincerity 3885
Ivory UK12 £1045
Sincerity 3944
Sand/Ivory UK12 £960
Sincerity 3926
Alabaster, UK12 £980
Sincerity 3933
Ivory UK14 Ivory £995
Sincerity 3771
UK18 Ivory £1145
Sincerity 3957
Ivory UK26 £1100
Sincerity 3884
Ivory UK26 £1100
Sincerity 3777
Ivory UK28 £1100
Maggie Sottero Willow
Diamond White UK6 £1200
Maggie Sottero Josette
Ivory/Pewter UK8 £1330
Maggie Sottero Presca Marie
UK 8 , Ivory Dress only (no belt) £1300
Maggie Sottero Betsy
Ivory UK10 £1750
Maggie Sottero Debra
Size 10, White, £985
Maggie Sottero Deirdre
Ivory over Lt Gold UK10 £1095
Maggie Sottero Elison-
Antique Pewter, UK10 £1395
Maggie Sottero Kylie
Ivory/Pewter UK12 Dress Only £1495
Maggie Sottero Verina
Ivory UK12 £1295
Maggie Sottero Estelle
Ivory UK12 £1600
Maggie Sottero Nakara
UK12 Ivory/Pewter £995
Maggie Sottero Esme
White UK14 £1395
Maggie Sottero Mercedes
Ivory Size12 and Size16
Maggie Sottero Pia
Lt Gold, UK16, Dress Only £1100
Maggie Sottero Tabrett
Ivory UK16 £1355
Sweetheart 6189
Size12/14 White £895
Sweetheart 6167
Sand/Ivory UK12/14 £910
Sweetheart 5956
Size 14/16, Alabaster, £795
Sweetheart 6143
Ivory UK28/30 £895
Mori Lee 8107
Ivory UK8 £1675
Mori Lee 5204
Ivory/Silver UK8 £895
Mori Lee 1964
Ivory Size 8 £1050.00
Mori Lee 5108
Ivory, Size UK10, £795
Mori Lee 5464
Ivory UK10 £1050
Mori Lee 5504
Ivory UK10 £1250
Mori Lee 6853
Ivory UK10 £945
Mori Lee 5216
Ivory UK10 £995
Mori Lee 5512
Ivory UK10 £1300
Mori Lee 5509
Ivory UK10 £1250
Mori Lee 5475
Ivory UK10 £1150
Mori Lee 5461
Ivory UK10 £1050
Mori Lee 5503
Ivory UK10 £1100
Mori Lee 5401
Ivory UK10 £1050
Mori Lee 8114
Ivory UK10 £1300
Mori Lee 5416
Ivory UK10 £1000
Mori Lee 2825
Ivory/Silver UK10 £1450
Mori Lee 5510
Ivory UK10 £1150
Mori Lee 2708
Ivory UK10, £1310 Ivory UK12, £1310 Ivory UK18 Due in Soon. £1310
Mori Lee 2803
Ivory UK12 £1250
Mori Lee 2805
Ivory UK12 £1400
Mori Lee 2105
Size 12, Ivory, £895 Size18, Ivory, £895 Size 26, Ivory, £895
Mori Lee 5409
Ivory UK12 £1000
Mori Lee 2806
Ivory UK12 £1350
Mori Lee 1819
Size 12, Ivory, £895
Mori Lee 2820
Ivory UK 12 £1450
Mori Lee 5408
Ivory UK14 £975
Mori Lee 2815
Ivory/Silver UK14 £1350
Mori Lee 4184
White UK14 £895
Mori Lee 2808
Ivory UK16 £1400
Mori Lee 2813
Ivory UK18 £1450
Mori Lee 6805
Ivory UK18 £795
Mori Lee 5315
Ivory UK22 £950
Mori Lee 3172
Ivory UK 24w £1100
Mori Lee 5268
Ivory UK30 £825
~ Romantica Cordoba
Size 12, Ivory, £695
~Alfred Angelo Disney Cinderella 205
Diamond White/Silver UK18 £960.00
~Alfred Angelo Ariel 249
Ivory/Silver UK10 £1375
~Alfred Angelo Disney Ariel 263
Ivory/Silver UK10 £1425.00