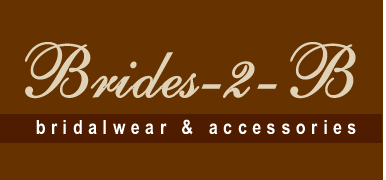 This is a notice to inform you that as from
25th May 2018, our store in Watford will be closing its doors for the final time.
​
We will be relocating our beautiful gowns to Leighton Buzzard, and continue to provide stunning wedding gowns through our agent
Should you wish to make an appointment to view our gowns please call Lucy on
Off the Peg
Appointment Request
CALL: 01923 802991
TEXT: 07888 848 517
OR COMPLETE FORM BELOW
**There is no charge for appointments during the above times.There is however, a £20 charge per hour/consultant, payable at time of booking using a credit/debit card if you would like our store to open for you outside of our usual opening hours (Evenings, Tuesday and Sunday, subject to staff availability). This charge can be taken off a wedding gown purchase. The latest appointment outside usual opening hours on a weekday would be at 7.00pm.
BRIDES-2-B OPENING HOURS
Monday: 10am - 4pm
Tuesday: Closed
Wednesday to Friday: 10am - 5pm** Saturday: 9am - 5pm
Sunday: Closed**
More availability Mid Week
Closed Bank Holidays
& one week over the
Christmas and New Year Period
​